Despite all the difficulties and madness of the Covid-19 era, one seemingly positive thing that came out of it is that it sparked a new era of remote work and e-learning. Although we have all had a tough last two years – in the world of best online yoga teacher trainings, there has never been a more opportune time to pursue an online certification.
Now there are tons of yoga schools that have gone completely online. The turning point came when Yoga Alliance (YA) decided to recognize online teacher trainings as officially compliant with their certification standards.
Now yoga teacher trainings are more accessible and flexible than ever. It has also opened up new opportunities in the space for online yoga businesses space.
While we see this as being a mostly positive step for the yoga world, it also comes with its drawbacks. The increasing accessibility of the online medium has also resulted in 'pop-up' courses trying to make a quick buck by offering something that resembles a yoga course and collecting your money for it.
These courses throw together a curriculum that is Yoga Alliance compliant and offer it at crazy low prices. However, upon signing up, the student quickly realizes they have thrown away their money and are left with little guidance on how to actually complete the course.
This is why it is good to have a bit of know-how to navigate the evolving world of yoga teacher training online and be able to discern the quality courses from those that are NOT.
In this article, we provide you with a bit of a discriminating eye so that you can find the best online yoga teacher training for you. Hold on tight because we have tried to make this journey as detailed and comprehensive as possible, so it's a long one. Read on!
You can click on any of the highlighted sections below and skip around
Yoga Teacher Training Short List
If you do not want to read this whole 15,000 words article! then you can check out our top picks, which we feel are the best teacher trainings out there. Although you really can not go wrong with any of the top 10 courses we chose.
Here is a quick sneak peek at our top 3 courses.
Best For Immersive experience
Best For Self Reflection Modules
Our Pick of the Best Yoga Schools Online
Here are the top 10 yoga trainings that we are going to review. If you click on any of the ten links below in this list, you will get taken directly to the course.
Best For Immersion – Akasha Yoga Academy
Best For Self Reflection – My Vinyasa Practice
Best Well-Rounded Course – Yoga Renew
Best For Community – Brett Larkin Yoga
Best For Mind-Body Connection – Zaz Yoga
Best Structured Course – Yoga Farm Ithaca
Best Reviews – Online Yoga School
Best For Indian Yoga Teachers – Siddhi Yoga
Best For Many Yoga Styles – Vinyasa Yoga Shala
Best For Live Yoga Sessions – Santosha Yoga Institute
| Name | Cost | Hours | Certification | Format | Medium | Flexibility | Bonus |
| --- | --- | --- | --- | --- | --- | --- | --- |
| Akasha Yoga Academy | $850 | 200 Hours | YA approved | Self-paced | Videos, e-books, flashcards, daily live sessions | Flexible pacing options | Mentoring after course completion |
| My Vinyasa Practice | $425 | 200 Hours | YA approved | Self-paced | Videos, podcasts, live streaming, emails | Start anytime, complete in 8+ weeks | 30-day money back guarantee |
| Yoga Renew | $357 | 200 Hours | YA approved | Self-paced | Videos, live zoom calls, emails | Start anytime, no deadline | Teacher Collective for graduates |
| Brett Larkin Uplifted Yoga | $1450 | 200 hours | YA approved | Self-paced | Videos, app, e-books, live video calls | Flexible, 4 month journey | Lifetime access |
| ZazYoga | $1397 | 200 Hours | YA approved | Self-paced (1-12 months) | Videos, manuals, 1-on-1 calls, live group calls | Flexible pacing | Free 3 day trial |
| Yoga Farm Ithaca | $899 | 200 Hours | YA Certified | Self-paced (3 months) | Videos, zoom sessions | Flexible, 1 year access | 10 teachers, group format |
| Online Yoga School | $395 | 200 hours | YA Certified | Self-paced | Videos, optional live sessions | Lifetime membership | Bonus courses included |
| Siddhi Yoga | $397 | 200 Hours | YA approved | Self-paced | Videos, manual, live sessions | Lifetime access | Private online community |
| Vinyasa YogaShala | $390 | 200 Hours | YA Certified | Self-paced | All online content, live zoom classes | Lifetime access | Free 8 lesson trial |
| Santosha Yoga Institute | $958 | 200 Hours | YA Certified | Self-paced | Videos, daily live classes | Unlimited lifetime access | WhatsApp access to teachers |
Click Here If You Want to Jump to the Start of the Course Reviews
How We Chose Yoga Schools
We believe that there is no need to reinvent the wheel and come up with our own, self-styled way to rate and choose the best schools or best online yoga teacher training. The fact is that nothing is a more reliable measure of a YTT course than the direct experiences of the trainees themselves. Therefore, this has been our primary measure for selecting and filtering the top schools. 
Fortunately, Yoga Alliance has formulated the most comprehensive and accurate rating system for registered schools by gathering the feedback of past trainees. They do this through two measures:
Reviews According to Yoga Alliance Feedback
Overall School Rating
Each Registered Yoga School (RYS) must have a public profile on Yoga Alliance that includes an overall school rating out of 5 stars. This is the primary measurement of the quality of the teacher training course based on the experiences of past trainees.
Yoga Alliance helps to ensure that schools are actively reviewed by making it mandatory for any yoga instructor who is applying to become a Registered Yoga Teacher (RYT) to submit a review of the school with which they completed their initial YTT course. They are asked to give feedback on:
Whether the actual training matched what was laid out in the syllabus,
Whether all the stated learning objectives were met,
If the number of training hours corresponded to what was promised in the course description,
If they would recommend the teacher training to others (see Net Promoter Score below).
Past trainees can also leave their own general comments, which provide valuable insights to prospective trainees.
Net Promoter Score (NPS)
The Net Promoter Score is an alternative measure to the actual school rating. It is a common business measure of loyalty and satisfaction. Unlike the overall school rating, the NPS is not a direct measure of the quality of the teacher training program itself. Instead, it is a score that indicates how likely past trainees are to recommend the course to their friends and wider yoga community.
The calculation of the NPS rating begins by asking each trainer to rate how likely they are to recommend the training program to a friend, as a score from 0 – 10 (zero meaning they definitely would not recommend the course, and 10 meaning they certainly would). The responses are then grouped into three categories:
Ratings of 9 – 10 (considered "promoters")
Ratings of 7 – 8 (considered "passives")
Ratings of 6 or less (considered "detractors")
Finally, the NPS is calculated by subtracting the percentage of detractors from the percentage of promoters, and converting the value to a score out of 10 (e.g., if the calculated value was 82%, the NPS would be given as 8.2). The NPS provides an excellent second measure to gauge the quality of a training program by directly indicating how enthusiastic past trainees are about recommending the course to those in their circle.
Yoga Alliance Registered Yoga Schools (RYSs) all have the choice of whether to display their overall rating and/or NPS score, or to keep either of them hidden. If either of these valuable measures are hidden by the school, it is worth asking yourself why this is the case.
Other Quality Indication Factors
The above rating system serves as a good primary rating, but we have taken care to consider various other factors to come up with our ultimate list of best YTT courses. Some of the things we also look at are:
How many reviews are there on the YA website?
Are there other reviews across other platforms?
Does the school have an online or physical presence?
Can you try a YYTT course before purchasing?
Is the material comprehensive and well-structured?
Are the teachers available for questions and guidance?
In conjunction with the school ratings, we have also incorporated price, format, style, medium of instruction, as well as the reputation of the teachers, which we believe are foundational to the quality and success of a good oga teacher training.
Yoga Alliance Rating System is not perfect
Why you need other rating factors
The system put in place by Yoga Alliance is great for student feedback, but like any automated system, there are faults. There are a few difficulties with only going with one numeric system based on scores. Here is why:
1. Some schools can have a 5-stars and a perfect 10/10 NPS score, but may have only 1 review. Just because they have a perfect score, does not make them reputable nor the best. More than 1 person needs to leave a review for it to be worth anything. Would you trust some school with one review? Would you trust the reviews if they were all perfect 10/10? Probably not.
2. We have also come across yoga schools, where despite them having perfect 10/10 NPS and feedback scores, they did not have a functioning website and generally lacked any social and online presence. If you are an online yoga school and have no online presence, it just does not make me trust you.
3. Some schools with "perfect scores" did not respond to email and queries that we had. If you are a school and can not respond to questions from students, not only is that a bad sign its just terrible customer service.
According to the YA Directory, there are 588 schools that offer Online Yoga Teacher Trainings with 312 who have an approved 2022 YTT course, if you sort through the list by scores, the top spots are filled with what looks like simple local neighborhood yoga studios.
They might be great for in-person trainings but the online platforms and education materials were seriously lacking and some non-existent. Without marketing and online education skills, teaching yoga does not translate across to the online medium.
Why Trust Us?
Now you are probably thinking, okay, sounds good so far, but why should I trust your opinion? So I am not trying to be subjective as much as possible, but trying to use forms of measurement that we can use to best pick out what we feel is truly the 'best' out there.
Now, why am I qualified to do this? Because not only am I yoga teacher, and have been for the last decade, but before teaching I spent many years living in Asia studying yogic philosophy and Indology, have lived at monasteries in Thailand, Vietnam and India for another decade, and trained with some of the biggest names in yoga, and have lived as a student for many years in ashrams learning the art.
After learning and studying yoga, I moved back to L.A. where I now currently live and teach at my home yoga studio.
Is An Online Yoga Teacher Training Really as Good as In-Person?
There is no denying that there is nothing quite like in-person training when it comes yoga. As yoga physical practice. However, the world and technology are evolving ever more swiftly towards taking up the online medium for just about everything, and yoga is no exception.
Those who have embraced this evolution have found that teaching and learning yoga online can be just as rewarding as in-person, as well as highly effective. So, there is no doubt that it can be just as good as the real thing in many aspects.
Of course, going through an entire 200- or 300-hour yoga teacher training completely online has its pros and cons:
The main advantages are:
Removes geographical constraints: you can do the online yoga certification from the comfort of your home, without having to physically travel to a school. It also allows you to find the best schools and teachers, even if they are located on the other side of the world.
Flexibility: doing your yoga certification generally allows you to work at your own pace that you can manage. While there may be live sessions, and certain milestones to reach at certain times, you can largely work on it during the times that suit you.
Improves self-discipline: Having to work through an online course largely on your own will test and develop your self-discipline and personal responsibility. This can be in a challenge, but in the long run will be valuable qualities to work on.
Deepen your own practice at home: If you are working a full-time job in the city and just are not physically able to commit to a physical in person training, an online yoga teacher training is a great way to immerse yourself into a practice, wherever you are.
Some disadvantages include:
Lacks the same degree of personal interaction: many like to have that physical aspect when doing a course. This applies even more to a study like yoga, especially when it comes to modules like adjustments & alignment and practicing teaching which are obviously going to be constrained because of the virtual format.
Can be difficult to remain disciplined: the other side of the coin is that if you are someone who has weak self-discipline and struggles to work effectively when left to your own devices, completing a self-paced online yoga teacher trainings could be quite a challenge.
Community: You will not have the same type of experience online meeting other aspiring yogis and developing the camaraderie that comes when you do something together in a group.
Credibility: in the past, online yoga teacher trainings could not be yoga alliance certified. This has now changed and so these courses are certainly seen as more credible; however, some schools may still hold an in-person qualification in higher regard.
In the end, deciding whether to complete an online or in-person yoga teacher trainings really boils down to your personal preference, circumstances and what you are looking for as there are benefits to each.
How to Become a Yoga Instructor Online?
With the surge of yoga teacher trainings online now available, becoming a certified yoga instructor online is possible right from home. Yoga Alliance began offering the same 200-hour YTT accreditation to online courses that fulfil the eligibility requirements and syllabus of their in-person trainings.
YA has granted online trainings RYS and RYT accreditation until December 2023.
So, to become a yoga instructor online is as simple as finding and completing a courses.
You will be qualified to become either an in-person or online instructor after your course. One nice aspect of many courses is that they often include specific modules dedicated to the art of online yoga instruction, which is ideal for anyone who would like to pursue online teaching.
Is an Online Yoga Certification Legit?
For many years, it has been possible to find good quality online yoga teacher training, with some of the most renowned teachers in the world offering online instruction (e.g., Brett Larkin). However, these courses were unfortunately not accredited with YA, which perhaps made the certification appear "inferior" to an in-person certification.
Since that has now changed to also incorporate online courses into YA accreditation program, the best online yoga certifications are every bit as legitimate as an in-person training.
Do I Need a Certification to Teach Yoga?
Yoga instruction is still unregulated for the most part. This means that technically yoga can be taught by anyone, and obtaining a certification is not mandatory to become a yoga instructor.
That being said, we would definitely still recommend completing a yoga teacher training with a certified school. Most of the top yoga studios require their teachers to at least have a 200-hour YTT certification under their belt before allowing them to instruct. Even if you plan to go the private route, being able to say that you are a certified instructor will add much credibility to your name.
I always learn a TON every time I do a yoga course. I have done a few, and each time I always learn something new.
Getting Certified: The Fine Print
Yoga Alliance is the most well-known and respected accreditation entity for certified trainings. They are a non-profit organization made up of more than 7,000 registered yoga schools (RYSs) and more than 100,000 registered yoga teachers (RYTs). They are the largest association representing the worldwide yoga community.
One of the primary missions of YA has been to establish clear quality standards for yoga instruction by providing a quantitative framework for evaluating training courses and teachers.
Through their system, training courses can become YA approved if they meet their quality standards. This adds a lot of credibility to their course, because Yoga Alliance is the most respected authority on yoga training.
Their approved certifications have become the benchmark for measuring the quality of trainings and teachers, and many top studios will only hire teachers who have become certified through a Yoga Alliance-approved course.
Yoga Alliance Announcement (January 3, 2022)
Due to COVID-19, Yoga Alliance has given Registered Yoga Schools (RYSs) the ability to offer virtual contact hours in lieu of their normal in-person contact hour requirements. This timeline has since been extended through December 31, 2023.
1. Are all Online Yoga Teacher Trainings Yoga Alliance Certified?
Not all online yoga teacher trainings are Yoga Alliance certified, but the most well-respected ones certainly are. While it may be possible to find a legitimate online yoga course with good teachers that isn't certified, having that stamp of approval from Yoga Alliance can be worth it – depending on what you are looking to do with your training.
In the past, Yoga Alliance would not approve any fully online programs, but since the Covid era that has changed, and most of the top schools should have taken the steps to get their online programs approved.
2. Do I actually need to be certified?
No, you do not need a Yoga Alliance Certification. They are a third-party organization that yoga organizations pay yearly dues to in order to get the YA stamp of approval. To teach yoga you do not need to be certified.
3. Will yoga studios require you to have a YA certification?
Likely not. I have never been asked to see a certification, nor have I ever registered with YA, as I have never needed to promote myself. With that being said in today's market, with increasing competition, it might be worthwhile.
As yoga is being offered in more and more venues, the people doing the hiring may not know very much about yoga, especially if it's at a gym, spa, retirement community, luxury resort, etc…So in such a situation, having a certification might be something that they are looking for, though I would only say it matters when trying to get your foot-in-the-door so to speak.
What Are The Levels of Yoga Certification?
There are essentially 3 main forms of yoga certification
200hr yoga teacher training – Basic yoga training course, often completed in an immersion 4 weeks (or 6 months through weekend learning)
300hr yoga teacher training – Often called advanced yoga teaching course and if done full time, it is usually for six weeks though can last much longer if done online.
500hr yoga teacher training – This one is a combination of both a 200hr + 300hr.
There are other 50hr and 100hr courses that are yoga teacher training, though they are usually centered around just yoga nidra, or yin yoga, or one form of yoga.
What is the Difference between RYT, RYS, CYT and yoga teacher training?
RYT = registered yoga teacher
RYS= registered yoga school
CYT = certified yoga teacher
YTTC = yoga teacher training course
To become a registered yoga teacher RYT, you first need to complete a yoga teacher training that is approved by YA (which means it is a RYS) that is a minimum of 200 contact hours and upon registering (and paying your fee) you can be a RYT through YA. To continue to hold your RYT you have to be committed to fulfilling your Continuing Education (CE) required by YA – which is list of requirements in order to hold on to the title.
A certified yoga teacher CYT is someone who has taken a yoga teacher training course, but from a course that is not certified by Yoga Alliance (or it could be from a YA course and the person just didn't register themselves)
A 'yoga teacher training course' (YTTC) can be any type of course that is used to train teachers. Yoga schools do not need to be a part of Yoga Alliance in order to host yoga training, although many are as it's been engrained within people's minds that it is an important thing to be a part of.
A registered yoga school RYS is a school that is approved to train teachers – which means that the Yoga Alliance approves the school's syllabus – as that is the only thing that YA does to check on the legitimacy of a school (which makes me wonder why its seen to be important in the first place!)
A yoga teacher training usually includes (if it is a Yoga School registered with Yoga Alliance) five categories, (1) training and practice, (2) anatomy and physiology, (3) yoga philosophy and ethics, (4) teaching methodology, and (5) practicum. These are needed in order for a school to be considered RYT.
Common questions yoga students have when looking for a teacher training
1. How long do I need to have been practicing yoga in order to take a teacher training?
There is no requirement as to how many months or years you need to be practicing before you start a program. In order to get the most out of a course and to be able to understand and digest all of the instructions, philosophy and practicals, it is definitely recommended to have some form of yoga practice before you start.
Several schools advise students to have at least a 3 month practice, whereas others mention that it is a good idea to have been practicing yoga for at least 6 months.
Our advice is somewhere in the middle. At least 3 months is a good starting point with 6 months being ideal. This is mostly because of the amount of work that is required, both mentally and physically. If you have not had a steady practice you might not actually be that interested in all of the theory and as a result you may not finish.
Being familiar with the practice will allow you to understand the language that will be used as well. Every discipline and form of study uses different words that may not be familiar, so having some idea of where the tradition is coming from allows you the ability to get the most out of the course.
And lastly, without having some form of yoga practice before you begin means physically, you might not be able to keep up with the rigors that the course demands. Although many of the courses are self-paced, which means that you can realistically take up to a year or more to complete, without some form of physical dedication to the practice, you might not feel able to keep up.
2. What if I do not want to be a teacher, can I still take the yoga course?
Yes you can! Many people enter into a yoga teacher training without actually wanting to become a teacher. In fact, a majority of people go into a YTT course for the experience to further deepen in their own practice and understanding of yoga. Doing a teacher training course is perhaps the best way to dive into the subtle aspects of yoga in a fully immersive setting.
Noone is an island, and if we want to learn something, the best way to do that is to learn from a teacher who has been doing this for longer than we have. Everything we know about life (and yoga) is gained from helpful people and teachers along the way who have shown us the path.
3. Will I be ready to teach yoga after my 200hr yoga teacher training?
Maybe. Your readiness will be determined on your experience, application and desire to pursue actually becoming a teacher once you finish. I studied yoga for five years before I did my first course, and after I finished, I did feel comfortable enough in order to teach.
Whether you feel ready will be more about your own personality, comfort and confidence in leading a group of people. Part of that confidence comes through time and practice, while the other part comes from personality. I do not feel like I am a natural leader, but it is something that I have put time into, where now, when I go in front of a class, I don't even have to think about what to say or do, it just all comes naturally.
4. What if I can't touch my toes, do I need to be flexible to be in the course?
Contrary to popular belief you do not need to be flexible to do a yoga training nor do you need to be flexible to be a teacher! I have meet many teachers who are not flexible. In fact, yoga is not about flexibility at all!
While it may seem that yoga is all about the postures, however, true yoga is an inside job. What you see the body going through is just the form of it. True yoga happens from a place where the eyes can not see.
A yoga course is great for anyone, whether they are flexible or not, it does not matter. There are always blocks, straps, and modified postures that can be done if are a beginner or your body is stiff.
5. How long does it take to complete an online yoga teacher training?
A level 1 teacher training is your standard 200hr course which is as the name suggests – 200 hours of contact time. This course is normally completed when in-person in a 1-month immersive setting, whereas online it is all self-paced.
There are also 300hr YTT 'advanced' yoga courses that are 6 weeks, making for a total of 500hours for both 200hr+300hr, which comes to a total of 2.5 months to complete both (when in person).
How to Choose the Best Online Yoga Teacher Training?
There is no one 'best' course out there, only what is best for you, and that will depend on what you are looking for. There are a few things you are going to want to look into so that you can find one that will be the perfect fit so that it will be the best online yoga teacher training online course for you.
What to Consider & Questions to Ask
A yoga training is more than just learning a few postures and calling it a day, you need to learn anatomy, alignment, adjustment, ethics, and not to mention how to actually BE a teacher and make a living from it. Without proper training, you are going to make it even harder on yourself.
If you are looking at a course, these are some of the main considerations that you should look into:
What type of yoga style are you interested in teaching?
What kind of medium does the yoga class use?
Who are the teachers?
Does the online yoga school also have a physical location?
Does the yoga school have good reviews and testimonials?
Is the yoga teacher training course Yoga Alliance certified?
How much time investment is required?
How much does a 200-hour yoga teacher training cost?
Is the training live or recorded?
1. What type of yoga style are you interested in teaching?
This should be the very first question you ask yourself. Each online yoga course focuses on specific styles of yoga, and so it is no use signing up for the best course if it is on a style of yoga that you are not interested in learning or teaching.
Most of the popular courses commonly teach a combination of Hatha and Vinyasa yoga, which is probably the best type of yoga teacher training to get initially as it is the most marketable and also gives you a good foundation. Other styles which one can become an instructor in include Yin yoga, Iyengar yoga, Restorative yoga, Yoga therapy, Kundalini yoga, and more.
The main types of yoga are:
Hatha yoga – this is typically the most common form of yoga, it is often a slower, and more gentle in comparison to a vinyasa class. Postures are usually more static and held longer.
Vinyasa yoga – is one of the most popular forms of yoga in the U.S. Vinyasas aims to connect the breath with the movement, with each inhale and exhale the body moves.
Ashtanga-yoga – is a physically demanding form of asanas where a series of postures are performed in a specific order, where each pose links to the next. There are three main series of postures that can take years to master.
Many courses do offer a combination of several different styles or offer a few modules at least on other yoga styles so you will be exposed to a bit more, but they will still have a primary focus, so it is good to choose something that you are more comfortable with.
2. What kind of medium does the yoga class use?
The medium for online instructions includes a few different formats:
Live videos
Recorded videos
Group meetings and chat rooms
One-on-one coaching and feedback
Written handbooks and textbooks
Mobile apps
WhatsApp and Email
Private FB groups
Everyone has their own way of learning, so go with a course that uses mediums that suit your style. Courses that are more heavily weighted to live lessons, and one-on-one video coaching, generally cost more but offer more hands-on and comprehensive guidance. These are well-suited to those who want a more personal touch and be helped along with motivation and discipline.
If, on the other hand, you prefer to work at your own pace and have good self-discipline, you might want to choose a course that provides predominantly recorded material and handbooks. The course can be of just as high quality if they have structured their material well. It is likely to be more affordable too.
3. Who are the teachers?
This is obviously the key component of any YTT course. The teachers are the ones who are directly responsible for guiding you through the curriculum and will have a significant impact on your own skills as a teacher in the years to come. You should do some research on the teachers and decide whether you trust their level of expertise and knowledge.
It is possible to find out more about the teachers by checking out beforehand introductory videos, personal bios and many of them give you a trial period or sample collection so you can actually do a class before you buy the course, which is great so you can see immediately if you like the persons' style. You can also look into how they teach, as some teachers focus on what comes natural to them whether that is, alignment, philosophy, the physical element, or the spiritual part.
4. Does the online yoga school also have a physical location?
This may seem a strange factor to consider, because why would a physical location matter if you are doing an online course, right? Well, there are a few reasons to ask this question. Firstly, a school that actually has an established physical location can give a sense of trust and accountability.
They would already have a reputation, and you can read reviews of people who have used their facilities and had lessons there. If you live close enough, you could also go in-person to visit the school, meet the teachers, and get a general feel for the style and quality of training.
Secondly, you may decide to combine your online course with in-person training, or want to take your teaching to the next level in future by completing additional in-person trainings. In this case, it would be ideal to be able to continue your instruction with the same school as you originally completed your online training with, especially if you have established a trusting relationship with the school and teachers.
So don't worry too much on this – all of the programs that we have on here come from teachers that have studios that offer in-person retreats of trainings.
5. Does the school have good reviews and testimonials?
The best way to get an accurate idea of the quality of training offered by a school is to see what past students have to say about it. Look for testimonials on the website, and if possible, find unbiased reviews on trusted third-party websites.
You could even contact past pupils and see what they have to say about their experiences. Reviews are great, although sometimes it can feel a bit fake, you never really know if its spam or not, maybe that's just me though.
6. Is the course Yoga Alliance certified?
We have spoken about the value of doing a course that is Yoga Alliance approved. All of the programs that we have on our list are Yoga Alliance approved.
It just makes it that much more trustworthy and also gives you the option to get approved by the organization yourself once you are finished.
7. How much time investment is required?
The time investment for a course could be done in one month – to one year, the way the time is structured and spread out could vary a lot. Some may be offered in as a 6-month course or it can be self-paced giving you one year or more in order to finish.
This would be ideal for those students who are working or have other responsibilities which only allow them to devote a small amount of time each week. Be realistic about your time constraints and find a course that suits these well.
The great thing about going online is that you can complete it in 1 month or you can finish at your own pace over the span of 3 months, 6 months, 1 year or more! It is really up to you, as many people have to work during the day or are full time parents and so can not take off work.
8. How much does a 200-hour yoga teacher training cost?
The cost can vary significantly, ranging anywhere from $300 to $3000 depending on the course you choose. The medium of instruction, quality of the teachers, structure of the course, materials and support provided, all play a role in how much the course costs.
We suggest you should be wary of courses that are too affordable. As the saying goes, "If it sounds too good to be true, it probably is." If a course makes grand promises about what they have to offer, but costs less than $300, you should be naturally suspicious.
9. Is the training live or recorded?
Some yoga schools go live, others sometimes, and some have zero live classes. It is quite common for online yoga teacher training to utilize pre-recorded instructional videos for the bulk of their learning material. This is not a problem itself, and we have seen most of the schools operate that way. Although some offer more live elements than others – that part varies widely between the different courses.
There is another dimension that is added when there is live learning options. Being able to connect with teachers and classmates helps to give some inspiration and is really nice to share, connect with other who are also walking the same path.
Schools will make use of live aspects to varying degrees and in different ways. We highly recommend finding a course that incorporates this element of the training process to whatever type of training works for you.
Our Picks on Best Online Yoga Teacher Trainings
So without further ado let's get into the reviews – finally. And one more time, our top 10 list.
Akasha Yoga Academy
My Vinyasa Practice
Yoga Renew
Brett Larkin Yoga
Zaz Yoga
Yoga Farm Ithaca
Online Yoga School
Siddhi Yoga
Vinyasa Yoga Shala
Santosha Yoga Institute
Click on the above links to take you to our review. Else read on.
---
Best Course For: Students wanting an Intergal & Immersive Course
Akasha has been a registered yoga school with Yoga Alliance since March 2012 and continues to provide immersive YTT courses. They offer a variety of courses which are YA approved and allow students to train in genuine yogic wisdom from the convenience of their own homes.
What's included:
Format: Self-paced. They offer various pacing options, including 4-week full-time, 12-week part-time, or a slower pace for those who need.
Duration: 200 Hours
Price: $850 ("Covid" discount from the regular price of $1700) or payment plan
Yoga style: Hatha and Kundalini Hatha Yoga in the Vinyasa Krama style of Krishnamacharya.
Medium and Instruction Materials: Akasha Yoga Academy offers an interactive and hands-on online YTT course, with daily live sessions where questions are answered by senior teachers, opportunities for direct communication, live and recorded video content, and various digital content such as flashcards, e-books, etc.
Live Contact Hours: Daily live sessions (30 sessions total) where you can interact with teachers
Certification: YA approved
Student Reviews: Great review from students both in YA and in other third party sites. Learn more on our review here.
According to Akasha Yoga Academy, "This immersive yoga training course teaches you how to surrender to the moment and live with greater awareness and intention. Heart-opening techniques, meditation, and breath-based asana guide you through a deep and transformative inner journey that will enhance your relationships and change the way you see the world.". Looking at their rating and the reviews of past trainees, most seem to agree.
Akasha offers much more than just their yoga teacher training courses, including yoga intensives, meditation retreats and workshops held in Bali and other destinations around the world, Hatha and Pranayama practice courses, and much more.
The course is based primarily on their breath-based Hatha Yoga in the Vinyasa Krama style of Krishnamacharya.
Student Review
"My experience at Akasha Yoga Academy was life changing in such a transcending way. The teachers, instruction, resources/materials, homework/assignments was well organized and very informative. The teachers and my cohort were super supportive, enlightening, and such warm hearted individuals that proved to be easy to communicate with despite the time and location differences. The virtual synchronous practice made it easy to receive feedback and served as an essential learning mechanism to deepen my very own practice. I highly recommend this program. Once enrolled, get ready for your experience to afford such a positive change in your life."
By: Amanda Foster Aug 03, 2022
The main modules include:
Breath-based classical Hatha Yoga,
Energy-based Kundalini Yoga,
Spiritual Heart Meditation,
Non-dual teachings of Advaita Vedanta.
Module 1: Alignment training, breathwork, heart meditation, practical philosophy, art of living, chakras
Module 2: Advanced asanas & pranayama, bandha, applied Yoga anatomy, teaching skills, adjustment training & posture study
Module 3: Bhagavad Gita, Yoga Sutras, purification, Yogic diet, sequencing, learning to teach
Module 4: History of Yoga, self-practice, teaching, marketing & networking
They also have 16 course bonus section that include modules like: Journey through the 7 chakras, how to teach yoga online, Ayurveda Foundation Course,
A Word From the Teacher…
---
"Many of the students who join our courses come only to deepen and enjoy their own personal Yoga practice, without the intention to teach. Nevertheless some who come without that intention wind up teaching. When you love something, sometimes it is hard not to share it!"

— Berkhard
---
What makes the course different?
Daily Zoom calls
Interactive group setting where you can ask questions and listen to others' insights
lifetime access to instructional resources
200+ state-of-the-art video.
They offer continuing mentoring
They have three teachers Berkhard, Kirsten and Devdas that each have their own specialties and understanding to the course for each modality for hatha yoga, bhakti, pranayama and meditation.
Immersive Course
What I Like
They offer a free 1 week trial, risk-free so you can get a feel for everything to see if its right for you where you are able to try out 6 hours of classes
You can download their course curriculum free without having to sign up
Flexibility in the course without needing to complete the program in a limited time frame

What They Could Improve
Still trying to come up with something 
Net Promoter (NPS) Score: 9.5/10
94
YA Overall Rating: 4.9/5 (out of 139 reviews)
98
Online Platform: Facebook Reviews 5/5 (out of 86 reviews)
100
Best Course For: Students wanting a deep self introspective course
My Vinyasa Practice is a yoga school that is training teachers in vinyasa, hatha, and the application of yogic philosophy to daily life. They are a reputable yoga school yet offer one of the most affordable and accessible courses available to aspiring yogis around the world.
What's included:
Format: Completely self-paced – can be started at any time and be completed in as little as 8 weeks or as long as it takes the trainee.
Duration: 200 Hours
Price: $425 when paid in full (50% off) or $850 paid over a 6-month period.
Yoga style: Vinyasa
Medium and Instruction Materials: Videos (regularly updated), e-copies of course material, podcasts, live streaming. Lifetime access to the course content.
Live Contact Hours: 1hr per week call (8hrs – 1hr per week over 8 weeks total)
Certification: Registered with YA, yoga teacher training is YA approved.
Student Reviews: Positive reviews and good rating scoring in the 90+ percentile across the board. Learn more about this course here .
My Vinyasa practice has offered Yoga Alliance accredited teacher training courses since 2016 and have made a successful transition to the online format. They describe their program as an alternative to in-person YTTs in a studio, while still maintaining the same levels of "integrity in training, depth of learning, and personalized experience one should expect in a yoga teacher training".
Upon completion of their 200-hour training, teachers will be eligible to teach private clients, groups, and corporate clients. They will be prepared to teach in studios, gyms, retreats, and clinical settings.
They are a Registered School with YA and moved their training to the online format in March 2020 after YA instructed its RYSs to do so. Now the course is fully online with weekend live zoom sessions, which are also recorded for those who cannot attend or need to rewatch. Trainees will be able to register with YA after successful completion of the course.
My Vinyasa Practice provides a full breakdown of their course content, which mirrors the 200-hour in-person training.
Student Review
"I had the pleasure of doing my 300-hr YTT with MVP. I was looking for a 300hr YTT that I could do at my own pace and accommodate my busy schedule. MVP's program was super affordable and included everything I wanted from training, specifically deep dives into trauma-informed yoga, restorative yoga, and yin yoga. MVP uses the Teachable program, which is very user-friendly and consolidates all the content into sections and modules that flowed really well. MVP peer support was accessible and prompt in answering any of my questions. I genuinely felt that they cared about my success and offered productive feedback to help clarify or improve my teaching skills. I tried to attend as many live events as I could, but the library of recorded teachings was incredibly valuable."
By: Katrina Cabaltera Aug 24, 2022
The main modules include:
History & Foundations of Vinyasa Yoga
Yoga Sutras & Human Psychology
Cultivating and Nurturing Your Practice
Identifying Your Values & Self Reflection
Practice Living Your Karma Through Your Dharma
Objective: Yoga Sutras & Personal Practice
Accessing Our Story & Integrating The Subtle Bodies
Application of Yoga Philosophy Off The Mat
Practice Understanding the Panchamaya Kosha System
Objective: Asana Postures & Energetics START
Psychic Interactions & Teaching Methods
Releasing Energetic Blockages Physically & Mentally
Practice Anatomy, Mechanics, & Sequencing
Overview: Alignment As Load Optimization STARTAlignment As Load Optimization
Self Reflection
Practice Integrating Mind & Body
Overview: Self Forgiveness & Your Body
A Word From the Teacher…
---
"The experience hasn't been without its ups and downs, challenges, and growth opportunities. The biggest obstacle has been the pandemic, and at the same time, it gave us the gift of humility and grace."

Michelle Young
---
What makes the course different?
Everything is prerecorded which means you can start anywhere, anytime
Lifetime access to content
The teacher Michelle Young has been practicing yoga for nearly 20 years. She has a M.Ed in Education and Curriculum Development, so she knows what's needed in order to to put together a program.
LIVE Zoom events are available each week
They offer various online yoga teacher trainings, including 200-, 300-, and 500-hour options.
Thorough & Varied Yoga Modules
What I like
Emphasis on philosophy with modules like Cultivating and Nurturing Your Practice, Accessing Our Story & Integrating The Subtle Bodies, Application of Yoga Philosophy Off The Mat
Immediate access
Very affordable
Practice teaching opportunities
30-day money back guarantee
Lots of expert guest teachers

What they could improve on
More ways to connect with the other students & teacher  
Net Promoter (NPS) Score: 8.7/10
87
YA Overall Rating: 4.8/5 (out of 2865 reviews)
96
Online Platform: MindBodyOnline 4.9/5 (out of 930 reviews)
98
Best Course For: Students wanting a Well Rounded Course
Yoga Renew is another well-rounded YTT course at an affordable price point of only $357 (currently on discount at the time of writing). This course is aimed at both beginners and advanced students alike, with well-varied and comprehensive coursework.
What's included:
Format: Self-paced
Duration: 200 Hours (300-hour courses also offered)
Price: $357 or payment plan (6 monthly payments of $80)
Yoga style: Vinyasa
Medium and Instruction Materials: Teaching videos, 24-hour online support channels, Regular live zoom calls throughout the week, Bonus 50 class sequence plans for you to use with your classes after qualification, Weekly emails with newsletters, guides, teaching tips, playlists, etc. Meditation videos, 3 e-books valued at $150, Access to ongoing updates and teaching tips
Live Contact Hours: Weekly Zoom Calls 1hr per week
Certification: YA approved
Student Reviews: Read our review of the program here. They also have 1238 reviews at 4.9 stars at trust pilot where
The course provides a solid foundation in both yoga philosophy and practice, and utilizes a range of course content including detailed videos, readings, workbooks, handouts, and lectures. They allow you to work at your own pace, as is convenient for you, where you may attend any of their live zoom sessions during the week that suits you.
Student Review
"Beautiful videos and community to help keep you engaged and inspired throughout your yoga teacher training journey. Teachers are very responsive to messages via email or social media, and provide excellent feedback on projects."
By: Rachel Austin Aug 24, 2022
The main modules include:
History and Philosophy
Yoga Anatomy
Asanas
Pranayama
Meditation
Yoga Business & Marketing
Mudras
Teaching Tips
Sequencing & Structure
Beyond the Mat
Chakra Therapy
The Different Styles of Yoga
A Word From the Teacher…
---
"Both an online training and an in-person training should have live interaction with the trainers so that you can gain feedback from the instructors and ask questions through-out the course. If a training does not offer interactive elements and feedback from the instructors, it's a red flag."

— Kate Lombardo
---
What makes the course different?
Active and supportive online Facebook group with students and graduates from all the over the world.
Lifetime access
Live weekly zoom calls
Great yoga modules that include a wide range of disciplines
30 day risk-free guarantee so you do not have to worry
Great community where you can interact of several platforms with the students and teachers
Good for beginners
What I like
30 days and we'll refund you in full.
Study at your own pace, no deadline
Offer a YogaRenew Teacher Collective for new teachers where you can ask questions, get support, get coaching and mentorship where you can learn more about the ins and out of embodying a teacher and starting a yoga business after your yoga teacher training

What they could improve on
We find something we think they need to work on, but right now we just can't
Net Promoter (NPS) Score: 9.0/10
90
YA Overall Rating: 4.81/5 (out of 1820 reviews)
96
Online Platform: Trust Pilot 4.9/5 (out of 1238 reviews)
97
Best for: Students wanting community support
Brett Larkin's yoga school, Uplifted, is one of the most highly regarded online yoga courses out there. That is because she is an industry veteran and pioneer in the space, who started offering the first fully online yoga teacher training courses back in 2015.
What's included:
Format: Self-paced
Duration: 200 hours (also offer 300-hour, 500-hour, and a special 200-hour bridge course for already qualified trainees who want to improve their skills)
Price: $2850 or 6 monthly installments of $475, the bridge program costs $1450 or 4 monthly installments of $287
Yoga style: Hatha/Vinyasa (they also offer a 200-hour Kundalini Course)
Medium and Instruction Materials: Award-winning videos, mobile app, e-copies of the 600-page course material, live trainings and over 4 hours of live video calls with one-to-one interactions.
Live Contact Hours: 3hrs per week (3 live classes each 1hr) of Live video calls (1 live class per week is required to graduate)
Certification: YA approved
Student reviews: Extremely positive. If you want an in-depth review of the course we did one here.
The course is not cheap, but Larkin herself stresses the importance of not falling prey to low-cost yoga teacher training courses which promise a lot but wildly underdeliver. Brett Larkin prefers to offer a more premier option that is extremely comprehensive and offers the kind of hands-on and personal aspects that a live yoga teacher training would.
They hire some of the best yoga instructors around to conduct the course, including Brett herself, and provide plenty of live and one-on-one interaction. The course also includes over 10 hours of business training to help graduates succeed as certified yoga instructors in the online space.
Taking part in the Uplifted yoga teacher training will make you part of a thriving community of fellow Larkin trainees and graduates and help you to catapult your teaching journey to the next level.
Student Review
"I would highly recommend this program for people with busy schedules. The content may seem overwhelming, as this program is very in-depth, but it is structured in a way for you to succeed. Plus the lifetime access to live calls & course videos makes this program invaluable."
Natalie Euchler Aug 02, 2022
The main modules include:
Yoga, Money, Business, Social Media Marketing for Facebook & Instagram, Cardiovascular & Nervous System, Sanskrit – An Instrument of Yoga, Sequencing & Finding Your Voice, Waivers, Taxes & Getting Insured, Pranayama Techniques and Teaching, The Fascia & Body Reading, Science of Ayurveda, Nadis & the Gunas, Pre-Natal Chakras & Subtle Body Systems Online Gameplan & Technical Training Grounding & Energy Management
A Word From the Teacher…
---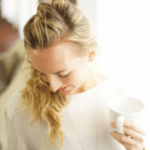 "I'm disappointed and concerned that Yoga Alliance has decided not to monitor online yoga teacher training class size, nor set specific guidelines for "live" versus pre-recorded content streaming. Our program continues to exceed Yoga Alliance's requirements for an RYS 200 Online Yoga School. Our certification process ensures the highest-quality 200 RYT credential, far beyond what Yoga Alliance has outlined."

-Brett Larkin
---
What makes the course different?
The teacher – Brett Larkin has been teaching yoga online for 15 years now and her course has been online training students for 7 years
You get 4 hours of Live video calls and training with one on one interaction
Offers 10 hours of yoga business training
You start in groups and finish with the same people you start with so you get encouragement and support from the students in your class
High graduation rate 96% – as many other programs its hard to finish because once you sign up you are on your own to finish and do the paperwork and take the 200hrs worth of classes and work, all of this without the structure, support and encouragement many people do not finish.
You get to progress through the course with the same students each week in a 4-month journey.
Flexible interest-free payment plans
You get access to Brett Larkin personally so that you can ask questions along the way
Lifetime access to content
You get Real-time Feedback on your poses as you practice teach with fellow students LIVE.
Great If you want to start and end with the same group
What I Like
Lots of support
Live communication 
Communal involvement
Comprehensive

What the could improve on
The only downside is that the next training is not until Jan 2023.

Net Promoter Score: 8.9/10
89
YA School Rating: 4.83/5 (out of 420 reviews)
97
Online Platform: Facebook Reviews 4.8/5 (out of 36 reviews)
94
Best Course For: Functional anatomy and mind-body connection
The Zaz Yoga is run by two Bali-based teachers, Marylene Henry & Ella Trotter, who run online 200 YTT as well as a 'Bridge' Training or continued training for teachers who want to go deeper into being a yoga teacher. The course is 160 hours of teaching instructions that can be completed in the normal 30-day immersive session or up to 12 months.
What's included:
Format: self-paced (1-12 months) + one on one
Duration: 200 Hours (Full-time in 30 days or part-time according to your schedule
Price: US$ 1,397 (down from US$ 2,800), or 3,6,9 month payment plans
Yoga style: Focus is on Vinyasa + (Restorative, Yoga Nidra)
Medium and Instruction Materials: 160 hours of videos, Manuals and worksheets, personal feedback from (3x) 1-on-1 calls with the teachers (2x) personal practice Zoom calls + Live group calls each week + online teacher practice
Live Contact Hours: 3hrs of 1-on-1 calls with the teachers 2hrs personal practice Zoom calls + Live group calls each week + 1 session of online teacher practice (10hrs total)
Certification: YA Certified
Student Reviews: Good review by students on Yoga Alliance site as well as online. We wrote an in depth review here for more info here.
Students can expect to find an emphasis on functional anatomy, alignment and the effects of the mind-body connection. You do not need to have any experience in yoga before taking the course, however, they do recommend that you have practiced for at least 1 yr as there are many hours of practicals that can be demanding on the body.
The teachers make themselves available as much as they can to the students so all there questions can be answered. This is a self-paced course so you can jump right in and get started and if you don't like the course you can cancel and get a refund in the first week without any questions asked.
Student Review
"Truly, exceptional yoga school! I felt very supported through out this process. Their feedback was always very thorough and detailed, which was super helpful. I felt cared for and nurtured. Genuinely felt their rooting for me. Thank you Ella and Marylene for your love, care and support and for your commitment and dedication to my growth. Can't wait to start sharing the practice with others."
By: Mayra Leal Jul 28, 2022
The main modules include:
Original Morning Practices
​Asana Labs
In-depth Yoga Philosophy and Yoga History
​Functional Yoga Anatomy and Physiology
Restorative Yoga Classes
Guided Yoga Nidras
Detailed Teachings Skills
Yoga Sequencing Skills
Subtle Anatomy and Chakras Sequences
A Word From The Teacher…
---
"This training will help you break through limiting beliefs, uncover new levels of mindfulness, so you can feel more connected, graduate changed for the better and ready to start your career immediately. Our past students say that taking this training has been the most transformative experience of theirs lives!"

— Marylene Henry
---
What makes the course different?
You can actually call up the teachers before you sign up if you have any questions about the course
You submit module videos where you can get feedback from course participants altogether
You get support as a teacher after the program if you have questions or need help
Focus on Anatomy and Alignment
What I like
They offer a 3 Day Free Free Trial
Free discovery call is really nice way to be transparent
Teachers are readily accessible via email, WhatsApp, Zoom
Can interact with other in a private FB group
There is No commitments, cancel at anytime (7-day full refund)
Marlyne is getting her PHD in Osteopathy, so shows she knows anatomy and proper alignment

What they could improve on
They have hidden their NPS score 
Net Promoter (NPS) Score: N/A
0
YA Overall Rating: 4.9/5 (out of 45 reviews)
98
Online Platform: Facebook Reviews 5/5 (out of 14 reviews)
100
Best Course For: Students Looking for a Well Structured Course
The Radiant Warrior teacher training program from the 501 c3 nonprofit Yoga Farm Ithaca, is a very structured and hands-on course, that has a specific start and end dates (although you can do it at your own pace as well). The course
has moved completely online since the pandemic (although it looks like they will be holding an in-person training early next year.) The course is based on a Hatha and vinyasa method run by the main three teachers Jeannie O'Neill E-RYT500, Christopher Grant, RYT500 and Daniela Hess Grant RYT500 who have put together been teaching for several decades.
What's included:
Format: Self-paced, courses are 3 months long although you have access to the course for 1 year, you can start at any time
Duration: 200 Hours
Price: USD 899 (on sale from 1499) They also have two payment plans split up into payments over 5 months and 9 months
Yoga style: Vinyasa yoga & Hatha yoga
Medium and Instruction Materials: There are weekly online sessions via Zoom that can be watched live or after, there are also pre-recorded videos as well as a way to interact and engage with other students in the course through small groups
Live Contact Hours: Live classes happen every day over the course of the 3 month period, there are also Q&A or 'office hour' sessions that happen a few times a week
Certification: YA Certified
Student Reviews: Read out review here. The reviews online by former students were very positive.
The course is known for being the most "in-person" online class out there. I am not sure about the claim, as other courses on this list have online classes every day whereas it seems the classes here are only 3x a week. That being said, it does look like you do get a lot of personal attention and feedback from the teachers, who number nearly a dozen people in their team.
They do have some requirements that have to be completed in order to graduate and get your certificate. Their goal here is to really teach and not just hand you a piece of paper with you name on it.
Student Review
"I have completed two YTT with Yoga Farm Ithaca (200Hr Radiant Warrior and 300 Hr Spiritual Warrior). I am currently in the 300Hr Luminous Warrior YTT. I absolutely LOVE their programs. It if definitely the most personalised, intimate online training. I feel like I've met the amazing instructors in real life, not just virtually. I look forward to visiting Yoga Farm Ithaca in person one day so I can express my extreme gratitude face to face. Highly recommend any of their trainings."
Rhyle Stull Sep 01, 2022
The main modules include:
Overview of Yoga. Eight Limbs, Basic Poses and flow of Radiant Warrior Yoga. Intro to Mindfulness and Meditation
Cultivating Awareness Intro to Western and Subtle Anatomy, Sequencing Yoga Classes, Begin Teaching, Introduction To Ethics
When the teacher is ready Strength and Flexibility in Yoga, Breathwork and Meditation, The Role of the Teacher, Brain Anatomy, Bringing your Teaching online
Be the Change Improve Sequencing Skills, Mindfulness and Self Care, Core Muscles and Yoga, Props and Modifications, Trauma Informed Methods, Discover Meditation You'll Love
Teach Your Path Teaching Off the Mat, Adjustments and Assists, Anatomy of the Hips and Pelvis, Consent for Adjustments, Abundance and Neuroscience Basics, Teaching Technology, Teaching in Schools
A Word From The Teacher…
---
"My passion is helping clients and students ReDiscover who and what they 'really are', to reconnect with their own inherent self worth, and Goodness. It's my passion to support others as they embark on the inner journey of falling – very truthfully – in love with themselves, and to help them relearn how to nourish and cherish themselves so they can honestly nourish others. I am honored to support students to Feel, with their whole Being, the experience of the 'Rapture of Being Alive'."

—Daniela Hess Grant
---
What makes the course different?
There are 10 different teachers who each bring their own expertise to the course
Go through the 3-month program in a group format
Very comprehensive with lots of structure so it makes it harder to slack
Lots of interactions so you get personalized attention and stay motivated
The program was developed by former public school educators, so it is very comprehensive and thorough
Great For Community Involvement
What I like
The structure of having a single group that completes the course together over 3 months helps to keep you engaged
Lots of feedback from teachers
Teacher are available to connect with in several different ways


What they could improve on
They do not offer refunds

Net Promoter (NPS) Score: 9.4/10
94
YA Overall Rating: 4.9/5 (out of 726 reviews)
98
Online Platform: FaceBook Reviews 4.9/5 (out of 42 reviews)
96
Best Course For: Most Widely Reviewed
What was once the brick-and-mortar Yoga and Ayurveda Center, became the Online Yoga School – a completely online studio that has since exploded in popularity. The move was done a few years before the pandemic, and since then the owner and teachers have not looked back. The owner Steph Ball-Mitchell runs a super successful program that is the most reviewed program (that I have found) on Yoga Alliance's website with over 4000 reviews.
What's included:
Format: Self-paced with a rolling enrolment, so you can move through the program on your own time, with a lifetime membership
Duration: 200hrs + 50hrs of training bonus for free
Price: USD $395 or through payment plans (5 months x $85 or 6 months x $75)
Yoga style: Hatha yoga and vinyasa yoga (*bonus chair and restorative yoga)
Medium and Instruction Materials: Pre-recorded videos are the main format in which students learn, with options to meet and connect with the teachers and students via email, skype, Zoom and WhatsApp. There are Live webinars for course material and weekly study groups (although the frequency of the live sessions was not mentioned)
Live Contact Hours: Optional 1x Q&A sessions. Weekly 1x Zoom session for feedback on asana & teaching.
Certification: YA Certified
Student Reviews: Read more on our review of the course here. Many students provide glowing testimonials.
Steph is the owner and main teacher and makes herself available very regularly to all of her students. You can even send her text messages if you want to! The course is done completely on your own time, though you have several times a week of contact hours where you can get any questions answered.
The modules are well put together with a huge range of topics, covering things like modules in Sanskrit, Ayurveda, and the ins and outs of the business side of yoga. All-in-all a solid course – and with almost all 4000 reviews giving it a five star – they can't all be wrong!
Student Review
"The 'hands on' teaching by this school, even though it is an online school, is amazing, thorough, professional and provides a deep foundation for each student. The fact that it continually updated,, while you were studying, was beyond helpful and beneficial in my learning process. From adding in videos, articles, information, etc, as providing regular weekly updates on topics and also live online discussion opportunities, it allows anyone and everyone to maximize their knowledge of yoga. I am so grateful for this school!"
By: Sheri Rowe Aug 26, 2022
The main modules include:
Yoga Philosophy
Yoga History
Qualities of a Teacher
Understanding the Body
The Esoteric Body
Chants & Pranayama
Sanskrit (Basic Sanskrit)
Posture, Body Assessment,
Sequencing
Introduction to Ayurveda
Teaching Methodology
Yoga as a Business
4 Bonus Enrollments & Certifications (Restorative YT Certification, Chair YT Certification, Ayurveda Specialist Certification, 10 Days of Meditation, Teaching Tools)
A Word From The Teacher…
---
"We are proud to be the most affordable online yoga teacher training program available without wavering on the level of support that we provide to our trainees. Every one of my Online Yoga Teacher Training trainees has my personal cell phone number. They text me. They call me. I am here to support them and mentor them throughout their training. "

— Steph Ball-Mitchell
---
What makes the course different?
One of the most popular courses out there in terms of online reviews with over 4000+ reviews on Yoga Alliance website
All the teachers are available to be contacted whenever the student needs help through Phone, Text, Email or Skype
You can get several courses in a bundle, including 500hr YTT, Yin yoga YTT, Meditation YTT, Prenatal YTT as well as several other shorter courses
Online Yoga School (Yoga & Ayurveda Center) Reviews
Most Popular Course
What I like
Great reviews
Flexible approach and open to feedback
Great pricing
Lots of different courses


What they could improve on
There marketing, brochure, and layout of the site is a bit confusing
Net Promoter (NPS) Score: 9/10
90
YA Overall Rating: 4.82/5 (out of 4363 reviews)
96
Online Platform: Trustpilot Reviews 4.9/5 (out of 199 reviews)
98
Best Course For: Wanting to learn from Indian Yoga Teachers
Siddhi Yoga Online is yoga teacher training with its roots in the birthplace of yoga itself: India. Their online YTT course draws its material and authenticity from the numerous Siddhi Yoga schools located throughout India.
What's included:
Format: Self-paced with one-to-one interactions
Duration: 200 Hours
Price: $397 (full) or 3 monthly installments of $165
Yoga style: Hatha, ashtanga, kundalini, and vinyasa
Medium and Instruction Materials: Pre-recorded lectures, 300-page written manual, daily live sessions, mentor interactions and feedback, access to the Siddhi private group, guided meditations.
Certification: YA approved
Live Contact hours: Daily live sessions 30hrs + (30 sessions total)
Student Reviews: Read more about the course on our reviews here. Note that Siddhi Yoga has decided to keep its NPS score hidden to the public.
The course is led by three highly skilled and experienced Indian teachers (Dr. Sumit Sharma, Dr. Shobhit Ghanshyala, and Yogacharya Sandeep Pandey) who take learners through all the different branches of yoga training to ensure that they are well-versed in both yogic philosophy and practice.
They do everything they can to ensure that students who take their course are just as engaged and comprehensively trained as those taking an in-person training. When you sign up for the course, you will receive access to their renowned 300-page manual, more than 250+ video lessons, and all the other materials which complete the 200 hours of self-paced instruction. They also provide weekly live zoom classes to their course participants.
Those who graduate will retain lifetime access to the course material and will become a part of the growing and thriving Siddhi yoga community.
Student Review
"I am proud to say I obtained my Yoga Teacher Certificate at Siddhi Yoga and would definitely recommend to everyone who is looking for an authentic and traditional yoga teacher training program and ready to learn and improve a lot! Namaste"
By: Adrienne Pál-Ferenczy
The main modules include:
Yoga Anatomy
Asanas
Yoga Philosophy
Bhakti Yoga (devotional practices)
Pranayama
Teaching methodology
Yoga Mudras
*Bonus Ayurveda Certification
**Bonus Restorative Teacher Training Certification
A Word From the Teacher…
---
"Teaching students meditation and yoga in an open environment was always our passion. Thanks to the pandemic, it shifted us all to four walls; [thankfully] we remain connected with the students and teachers."

— Meera Watts
---
What makes the course different?
Daily live sessions
250+ videos
Lifetime access
You get access to a private online student community
Great Foundation in the Indian Yogic Tradition
What I like
They focus on the spiritual aspect of yoga
Are connected with the source

What they could improve on
They have kept all of their reviews private on the yoga alliance site
Net Promoter (NPS) Score: N/A
0
YA Overall Rating: 4.82/5 (out of 244 reviews)
96
Online Platform: FaceBook Reviews: 4.9/5 (233 reviews)
98
Best Course For: Learning many different styles of yoga
Vinyasa Yoga Shala is a yoga studio that is based in Rishikesh, India for over 10 years, led by Ashish Rawat and a team of 10 other teachers, each specializing in one of the limbs of yoga. They give students exposure to several different forms of yoga asana as well as a wide range of yogic philosophies and practicals with over 100hours of video recording, plus the ability for students to contact teachers at any time for questions and concerns.
What's included:
Format: Live classes via zoom on weekends, You complete the course at your own pace
Duration: Lifetime
Price: $390 (50% discount till Sept*) normal price $780
Yoga style: Hatha Yoga, Ashtanga yoga, Vinyasa Yoga, Yin Yoga, Kundalini yoga
Medium and Instruction Materials: All of the content is online, together with all of the class instructions and videos. They have 125 classes divided into 15 different modules. They give you access to all of the online yogic texts, and have live Zoom classes on weekends.
Live Contact Hours: Weekly live sessions (on weekends) And can attend as many as you need (4hrs a month)
Certification: YA Certified
Student Reviews: Read on our review here. Just to note that they have not published any reviews on the YA site for some reason, but have many reviews on other platforms, FB, Google and Trustpilot, So it does look like they have good reviews even though it's not on Yoga Alliance site.
This training is especially for those students who would like to connect with the Indian yogic tradition. There is something to be said about learning from teachers who are from the country where the tradition was born.
Despite what might be people's concerns about cultural or language barriers, I wouldn't worry, as after doing some of their modules, I found their instructions clear and the accents were easy to understand. If you are still concerned, watch a few modules that are all free to trial to get and see if it's right for you, so there is no risk involved. The shala also offers a 10-day online Yoga Nidra training course as well as an online yin teacher training course
Student Review
"Took the YTT 200 online course here. The course materials were easily accessible and worked on different platforms/ gadgets. The weekly zoom classes were great, and Ashish was very kind and attentive in answering our questions. Highly recommended! "
By: Natalie Fung
The main modules include:
Kundalini Tantra Physiology
Yogic Diet
Special 10-day Yoga Nidra TTC (*extra)
Great wide exposure to different modalities of Hatha Yoga, Ashtanga yoga, Vinyasa Yoga, Yin Yoga, Kundalini yoga as well as mantra yoga
A Word From the Teacher…
---
"Who i am is always changing, not because i am fake but because i am always open to growth and transformation"

— Ashish Rawat
---
What makes the course different?
You will get an approach centered on traditional yogic science
Rooted in Indian cultural yogic tradition
They offer mentoring and advice for students even after the course who have questions and are looking for advice.
Life-time access to training materials
Group discussions with other students are made possible through their online group
They have modules in a lot of different types of yoga so you can get a taste of the different modalities including, hatha yoga, vinyasa yoga, ashtanga yoga, yin yoga, Kundalini yoga,
Vinyasa YogaShala Reviews
Great if you want to learn 5+ different styles of yoga
What I like
Based in India have a unique Indian yogic tradition influence
Give students training in several different forms of yoga asana
Give you a Free trial of 8 lessons before you decide to purchase
You can get access to the teachers at any time via WhatsApp
Offers 6 different yoga modalities

What they could improve on
They have hidden their NPS score 
Their website has a few discrepancies (price extended to June/Sept, some places say lifetime access to course materials, while others say 6 months and 1 year)
Net Promoter (NPS) Score: 8.8/10
88
YA Overall Rating: 4.87/5 (out of 26 reviews)
97
Online Platform: Trust Pilot 4.8/5 (out of 101 reviews)
96
Best Course For: Live yoga classes and sessions everyday
Santosha Yoga Institute is an online and in-person yoga school run by six teachers with the founder Sunny Richards, who has been teaching for 22 years. They run crouse from Bali and Australia and have gone online when the pandemic started, though are slowly opening back to in-person trainings.
What's included:
Format: Self-paced (however courses are structured as 30-day intensives) you can complete on your own time over 1 year or longer and get unlimited lifetime access, The program is delivered across 3 time zones so you can attend a class when it suits you
Duration: 200 Hours
Price: AUS 1,490 (down from AUS 2,990), or 5 month payment plan
Yoga style: Focus is on Vinyasa + Hatha Yoga (also yoga therapy) (they have 4 TTC yoga add-ons for more teacher training certificates)
Medium and Instruction Materials: LIVE course that happens every month, although you can join anytime and use pre-recorded videos and then jump in to the LIVE classes that are every day. The modules can be accessed at any time, where you can get support both from the teachers and from the students from around the world.
Live Contact Hours: Live classes every day (every month a new course starts) though you can start anytime (30 classes/hrs a month)
Certification: YA Certified
Student Reviews: Read more about the course on our review here.
Most courses do not offer fully live trainings, which is what makes this course unique. Although the live sessions are optional, the teachers will contact students beforehand to arrange times that are suitable for most of the students. They also have teachers living in different parts of the world so they can offer timings both day and night across 3 different time zones (India, Australia, Bali, Spain and Switzerland).
This course honestly looks like one of the most comprehensive ones out there. It covers all the aspects of yoga, allowing you to have a fully integral course that gives you the most contact with the teachers than any other course.
Student Review
"What I loved about this online training is that I could take my time, so it taught me how to be kinder with myself – not stressing to try and fit this in my working mom life"
By: Stephanie, UK
The main modules include:
Yoga Anatomy
Yoga Postures
Developing Self Practice
Teaching and Sequencing
Meditation
Pranayama
Therapeutic Application of Yoga
Yoga + Mental Health
Yoga Business
Trauma Informed Yoga Teaching
Yogic Philosophy & Sutras
Philosophy for Daily Living
Yoga Nidra
Mantra & Kirtan
Pre + Post Natal Yoga
A Word From The Teacher…
---
"My yoga practice has allowed my mind to become quieter, giving me the patience to grow into a healthier me. Each time I step onto my mat, I connect to that deep state of peace, allowing the stresses of life to melt away with each breath I take. It is this feeling and place that I hope my students can find as they move through their own journeys in yoga."

— Sunny Richards
---
What makes the course different?
They have been established as a yoga school for 14yrs
You can WhatsApp the main teacher anytime, even before you sign up
They have an integral approach to learning with many modules and platforms to study the content and connect with the teacher and course
They give you continued support after the YTT to pursue becoming a teacher
They have teachers in 3 different time zones so that you can do the live classes that are in your time-zone with 6 different teachers
Option to upgrade to an in-person training (in Bali or Byron Bay and just pay the difference)
4 optional add-ons other yoga teacher training modules (50hrs) for yin yoga, kids yoga, post and pre-natal yoga, and meditation
Great For Having a Live Fully Immersive Training
What I like
Can get Live Online Trainings Everyday
Teachers are readily available and communicate with students regularly
Have 4 different online platforms to connect


What they could improve on
Will let you know when I find something
Net Promoter (NPS) Score: N/A
0
YA Overall Rating: 4.32/5 (out of 401 reviews)
86
Online Platform: Google Reviews 4.8/5 (out of 112 reviews)
96
What to Do After Your Yoga Teacher Training ?
The Next Step
Completing an online yoga teacher training and becoming a certified teacher is really only the first step to becoming a teacher.
What comes next will really come down to your own preferences and objectives and where you see yourself fitting in as a teacher.
Do you want to turn your yoga teaching skills into a business?
Or would you rather just have a few private clients?
Do you want to work for a yoga studio?
Or would you like to work for yourself online?
Let's break them down:
Start Teaching at a Yoga Shala
The easiest option would be to approach established yoga shalas / studios and see if you can get hired as a newly qualified teacher. This is an especially good option for newly qualified teachers who have yet to cement a reputation. It can help you gain experience, make a name for yourself, and build connections in the yoga community.
Teach Private Classes
Teaching privately is perhaps something that follows after getting some experience in a studio.
Once you have been teaching at studios, gyms, resorts etc., for long enough, you will start to build relationships and contacts with many students, who may request private classes.
It can be profitable if you are able to structure it right, but might be challenging unless you have a few different ways to get clients. It does allow you to set your own hours, rates, and teaching style.
Teach Yoga for Corporate Clients
Yoga has taken off in recent years to the point where many businesses now provide yoga lessons to their staff to improve their well-being.
It is worth exploring this option by connecting with local businesses in your locale and seeing if they are interested in offering yoga to their employees and offering your services as a regular teacher.
Teach at Yoga Retreats
It is common for established teachers as well as well-known teachers to conduct their own yoga retreats. These teachers commonly look for assistant teachers, especially when leading large groups. This can be a great opportunity to gain experience in a retreat setting. This is usually done through personal connections rather than any laid-out path.
Once you have gained more experience in this area, you may decide to take the next step and organize your own retreats. Many yoga teachers, once they start to get their own following of students, are then able to market themselves enough that they are able to sell our space in retreats. This is usually just done a few times a year, still while working at a studio or teaching privately.
Offer Classes Online
As we have mentioned several times, the world of online yoga instruction has taken off in recent years, with more and more people looking to take online yoga classes. This opens many new opportunities.
Having completed your own yoga teacher training online, you will be uniquely equipped to also teach online, having learned what it takes from your own experienced instructors. Many online yoga teacher trainings also feature course units specifically about how to conduct online yoga classes.
You can learn more from Brett Larkin and Yoga Renew (YogaRenew Teacher Collective) who both have modules for yoga teacher who are looking for more guidance to start a yoga business.
You can start teaching online by first going through an established platform that you connect well with, before progressing to taking your own private classes online. Some teachers have become extremely successful by starting a YouTube channel and attracting thousands of subscribers with their free instructional videos. This would take a lot of patience and diligent effort, but the rewards could be massive in the long run.
Start a Yoga Teacher Training Business
As you progress onward in your career and establish a reputation as a senior yoga instructor, you may even get to the point where you feel you can begin to train other teachers.
While this might be some years down the line, it is something you can have at the back of your mind when you start charting your path forward.
Wishing you the best with your journey ahead. Namaste.